Booking your motorbike rental in advance is cheaper
Plan has a prize: special discount for booking your motorbike 3 or 6 months in advance
If you have time to plan your trip, the rental of your motorcycle can be cheaper. If you book your rental more than six months in advance, you have a discount on the rental amount of 10%. If you book your rental more than three months in advance, the discount on the rental amount is 5%.
– Promotion valid throughout the year. – Promotion can not be combined with other promotions or discounts.
10% discount on rentals of 2 to 3 days on Honda motorcycles during the week
If you can ride during the week, you will be interested in this promotion.
Entre semana hay menos tráfico en las carreteras que nos gustan a quienes rodamos en moto, los restaurantes son más tranquilos y los hoteles más baratos. Si tienes la posibilidad de rodar entre semana, aprovecha esta promoción y disfruta de una de nuestras Honda.
Además, este descuento es ideal para escapadas en grupos de amigos con nuestras motos CRF250 para off road ¿Haréis planes?
Promoción válida hasta junio de 2021 para alquileres de 2 o 3 días entre martes y jueves.
Utiliza el código "ENTRESEMANA" durante el proceso de reserva online.
Promoción no acumulable con otras promociones y descuentos.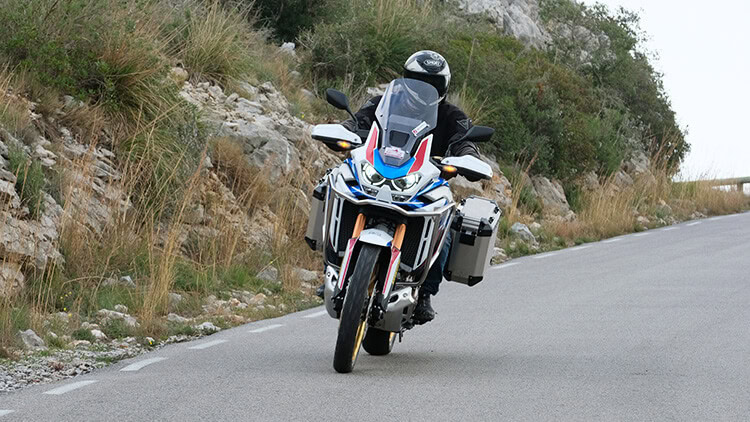 Take advantage of the low season: 20% discount on all rentals
In Barcelona we are lucky that we can ride a motorbike all year. In other parts of the world, they keep motorbikes in garages in October and do not take them out until the arrival of spring. The benign weather of the Mediterranean coast allows you to ride a motorbike in autumn and winter sea a real pleasure: landscapes different from those of summer, little traffic, bright days, … And also, as every year, we reduce all rentals from the low season (November to February) by 20%. Do we need more reasons to rent motorbikes in autumn and winter? Enjoy the bike all year. – Promotion valid every year from November to February. – Promotion not combinable with other promotions or discounts.
Rent a motorbike without worries: we include free anti-rain insurance
Do not worry about the weather forecasts with the anti-rain insurance that incorporate our rentals. Sometimes the rain becomes an unforeseen factor that can annoy us a weekend on a motorbike. Now you can postpone your reservations without charge when the weather forecasts are bad or repeat the rental if it has not been possible to shoot in the rain. Rain insurance is included free of charge in all our rentals. Thus, you will only have to worry about enjoying the motorbike you rent. – Promotion valid throughout the year.
Guarantee of postponement and cancellation
[See attached document]